I love puffy paint. I love finding cute pictures and ideas and making them into shirts for my daughters! That's how I made these two Valentines shirts for my oldest daughter when she was 11 months old. Seems so long ago...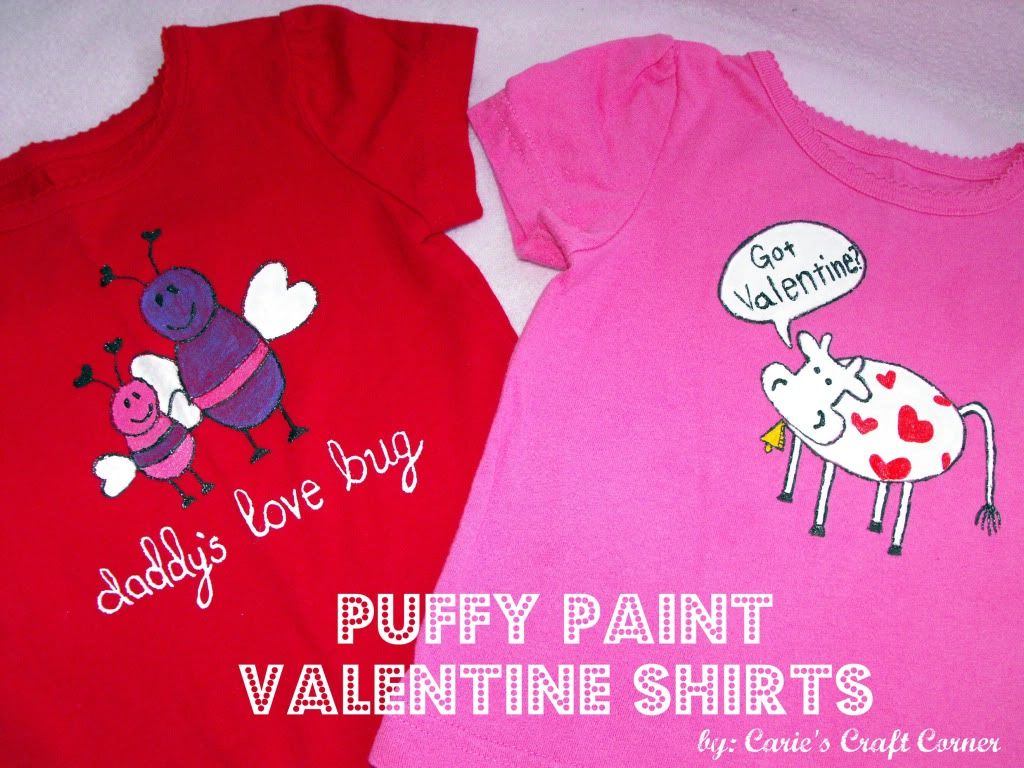 The process is very simple! I bought some plain colored t-shirts from the clearance shelves at our local Walmart. I always get a variety of colors, and I was lucky enough to get the shirts I used for the designs for 2/$1.00! A steal! I already had the puffy paint, so all I needed to do was start painting!
My husband bought me a sticky note pad and it had a ton of cute sayings and pictures. I picked the two I thought were the cutest, sketched them to a size that would fit the shirts, and got started!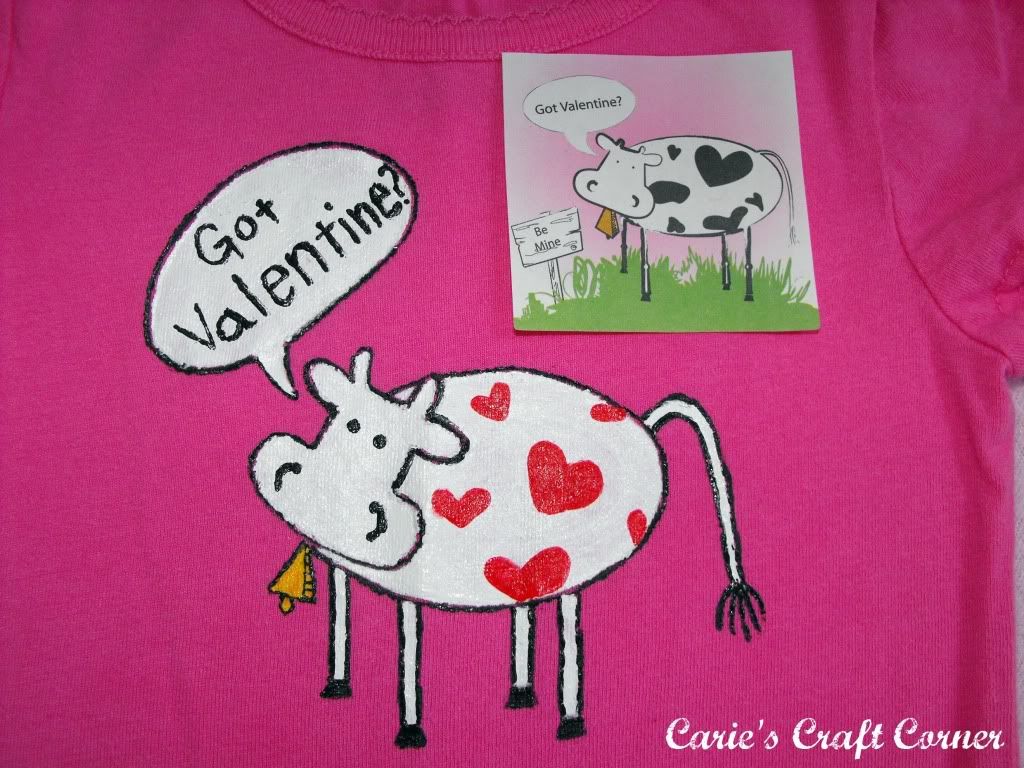 I modified the drawing!
I changed up the coloring and message.
I free handed both shirts. So if you're able to, that's what I do. If you aren't, I will sometimes get a glass serving dish of some sort and put it in the middle of the shirt. Place the sketch between the shirt and glass. Shine a light underneath the shirt and glass, and trace the sketch onto your shirt with a pencil or something washable. Then you puffy paint the design! There are probably better ways to do that... but I'm on a tight, tight budget. I work with what I have! Here are the finished shirts!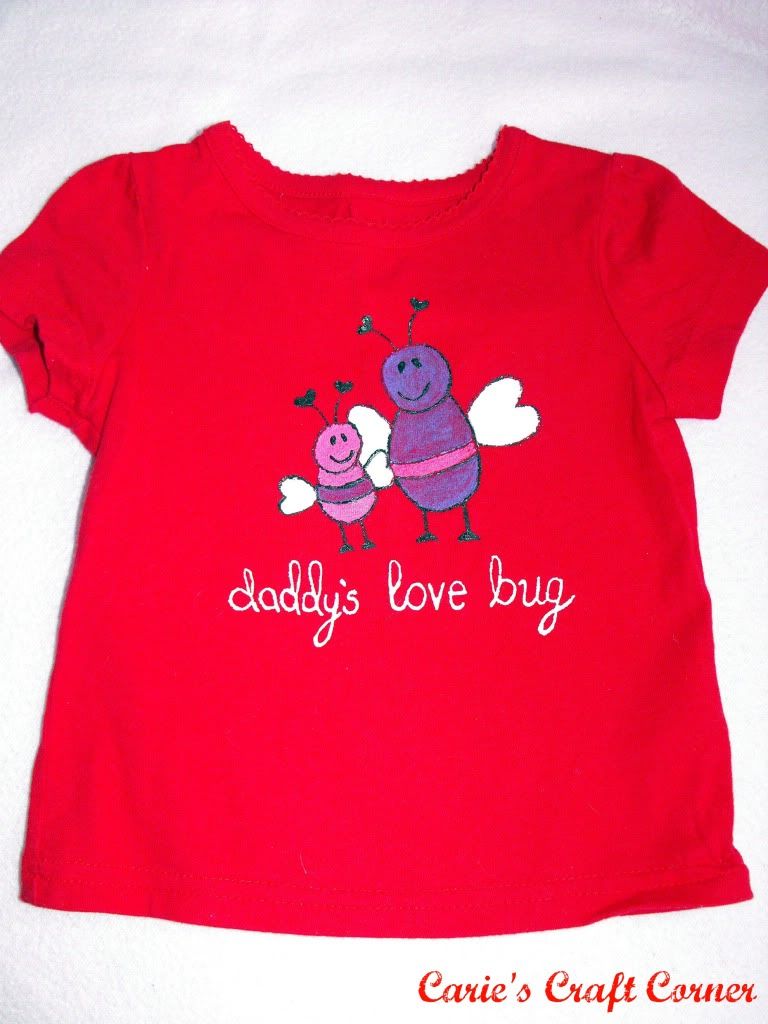 I let the shirts dry for about 72 hours then set the paint according to what the bottle said to do. Then I washed. Dried. And put on my gorgeous daughter! (I don't have any pictures of my girls in the red one *sad*)
Caity at 11 months
Then a year later, my second daughter got to wear it!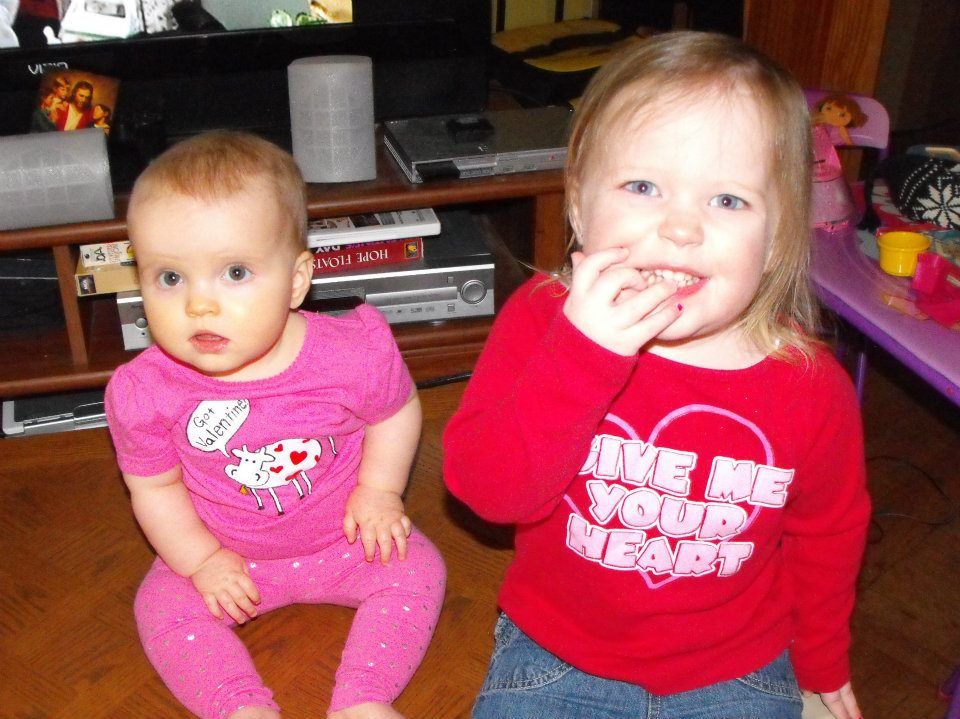 Our newest daughter won't fit the shirt this year... but I might snap a picture of her in it just because!
Happy Crafting!