In our home, we don't go all out for this holiday. But growing up, my parents sure did! I remember my Mom helping me pick out every piece of clothing that was green and putting what matched on. I remember getting pinched for fun by my brothers and chasing them around for payback! We always celebrated by a large meal of corned beef and cabbage. Times were good!
My husband and I celebrated our first St. Patrick's Day together in 2008 with green pancakes in the morning. I have made green pancakes every St. Patties since! Now that my children are old enough to enjoy holidays, I decided that this year would be different! I'm still making the pancakes, but I found some fun ideas to help celebrate the holiday! All of these are posted on my
St. Patrick's Day Pinboard
on Pinterest.
I found a wonderful *free* printable from the ladies over at
eighteen25
! I've printed out my own, I just need to buy a frame for it so that it can go up on my wall!
LUCKY print found here.
I am all about making my own snacks and treats for all the children in my life! I was hunting around pinterest when I stumbled upon a super cute idea from
it is what it is
. I like all of her ideas for St. Patties, but the one I knew all my nephews and my neice would LOVE invovled some Rolos and M&M's!
"You're my pot of gold" found here.
It comes with a free printable page for the tags! I simply couldn't resist! I had to go out and buy everything I'd need for them! I even let my daughters help me sort the M&M's! (And eat a few, too!) Here's the ones I made! 3 smaller for the littler ones, 3 bigger for the older ones.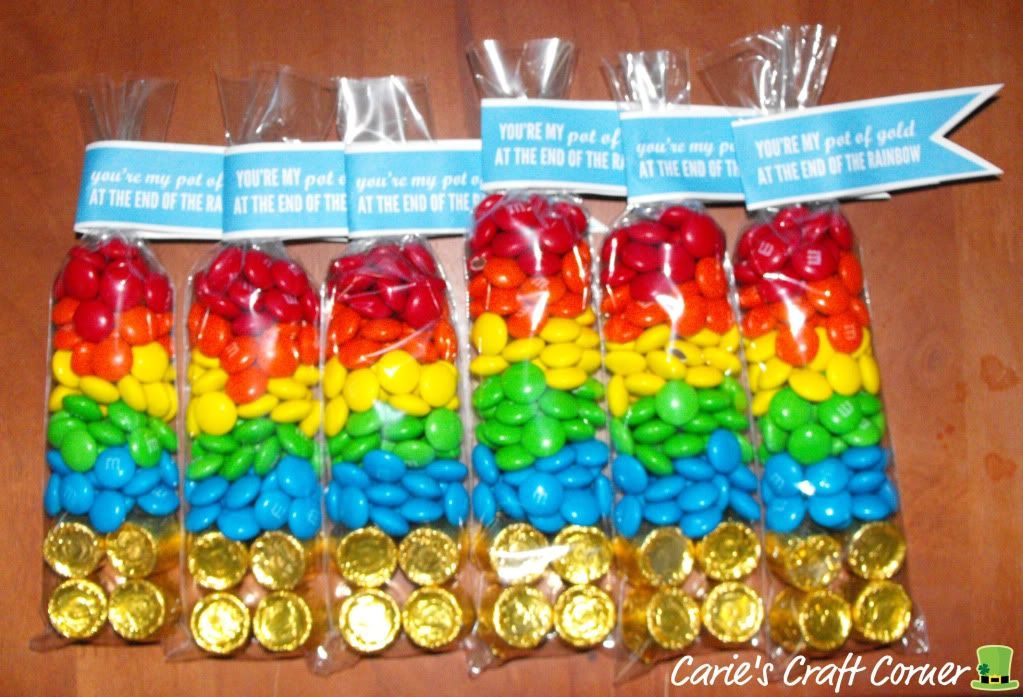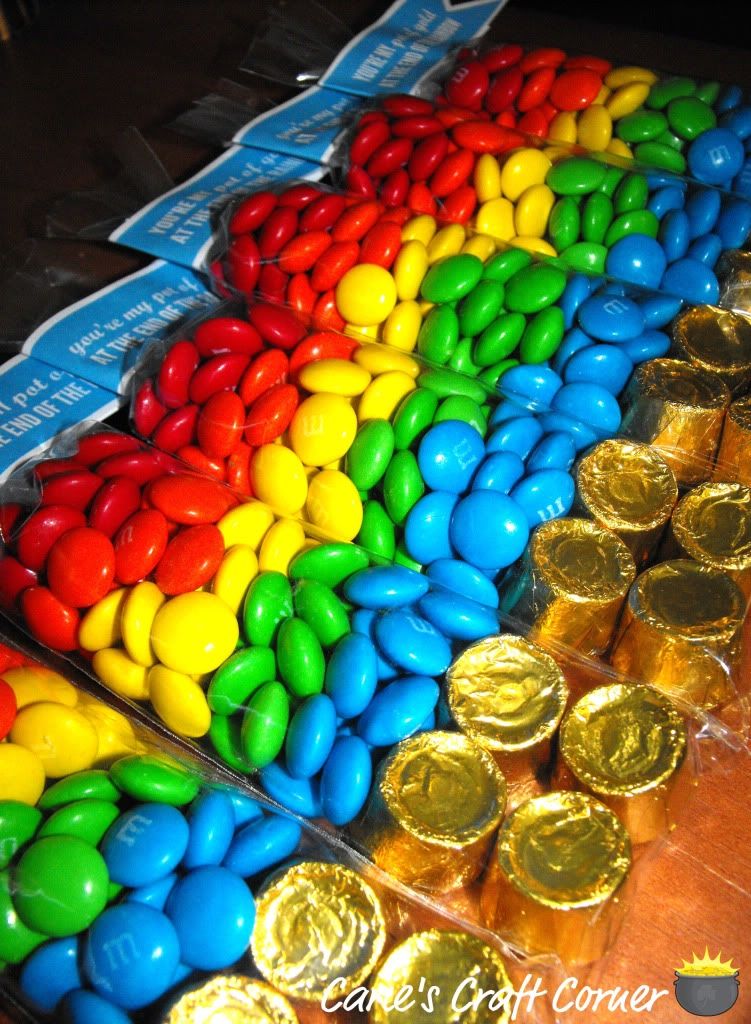 The girls and I will be making sugar cookies to eat for dessert that day! I'll post pictures of their wonderful creations when we're done! Until then, Happy March!
Happy Creating/Making/Cooking/Baking,