Our family celebrated St. Patrick's Day morning by eating Green Pancakes! Simple to make and a lot of fun to eat! I make a ton of green hearts and put them together to make a 3-leaf or 4-leaf clover! My girls wanted the 4-leaf clover!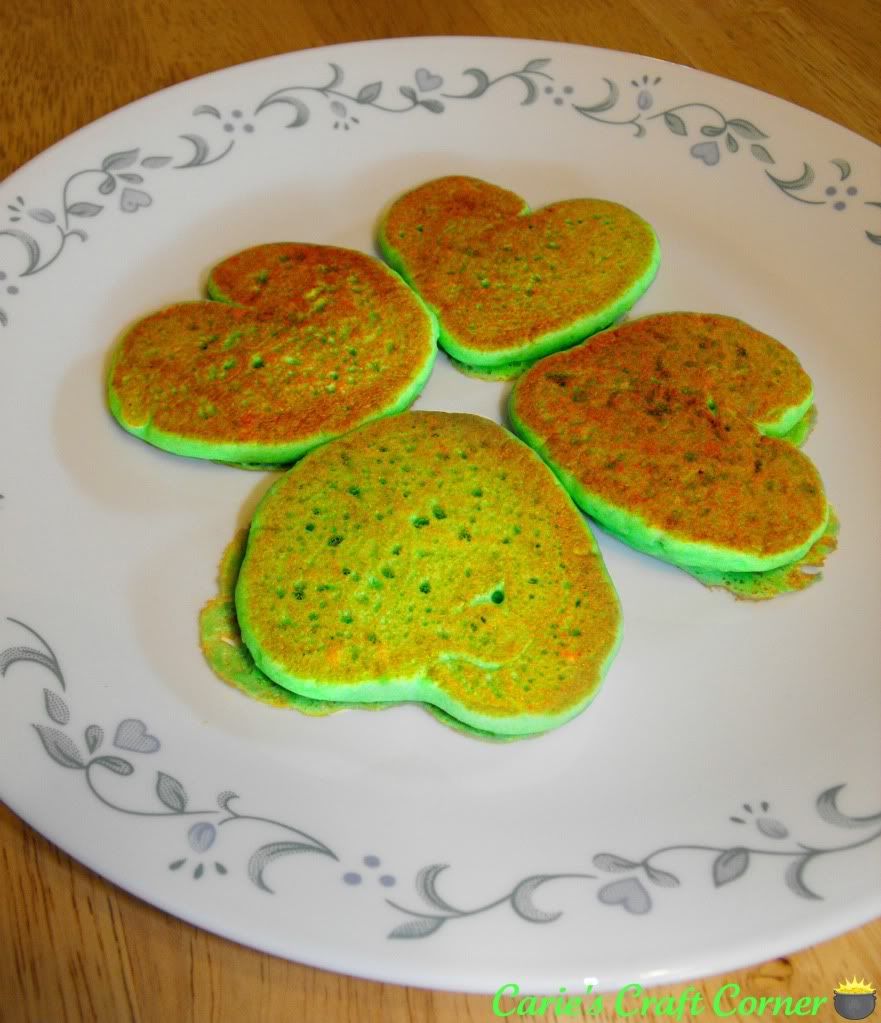 They dove right in and enjoyed each pancake! I made eggs and bacon on the side, but my girls were too impatient to wait for them before eating their pancakes!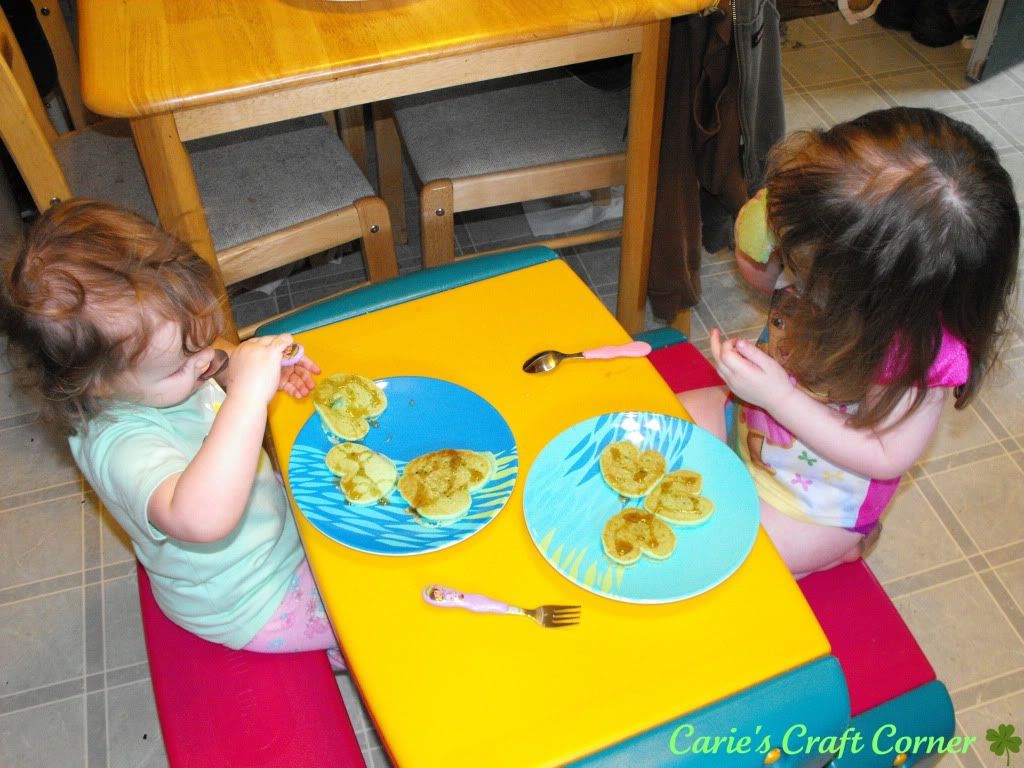 I started the corned beef in the afternoon and by supper time, the house smelled amazing! I loved corned beef and cabbage! We made it with the cabbage and potatoes, but we left out the carrots this year. Next year, we are including them!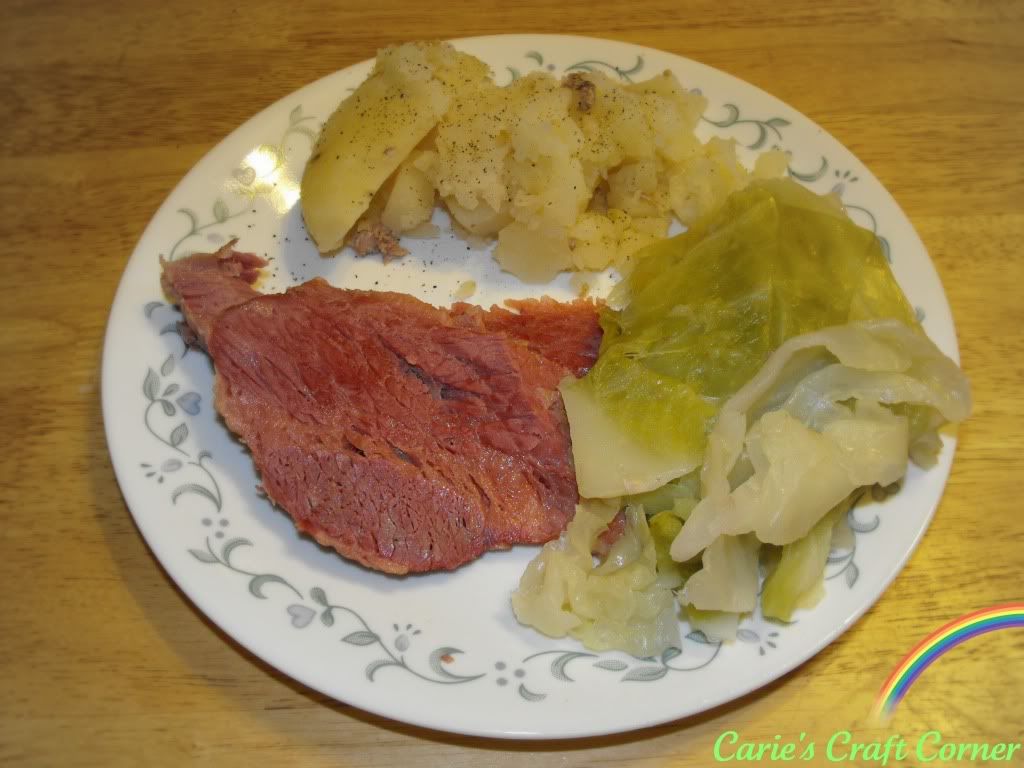 Although I didn't do anything very fun or creative, I found some fun ideas on
Pinterest
and I am looking forward to doing them next year!
I handed out the fun snacks I made to my niece and nephews and they LOVED them! (Found
here
)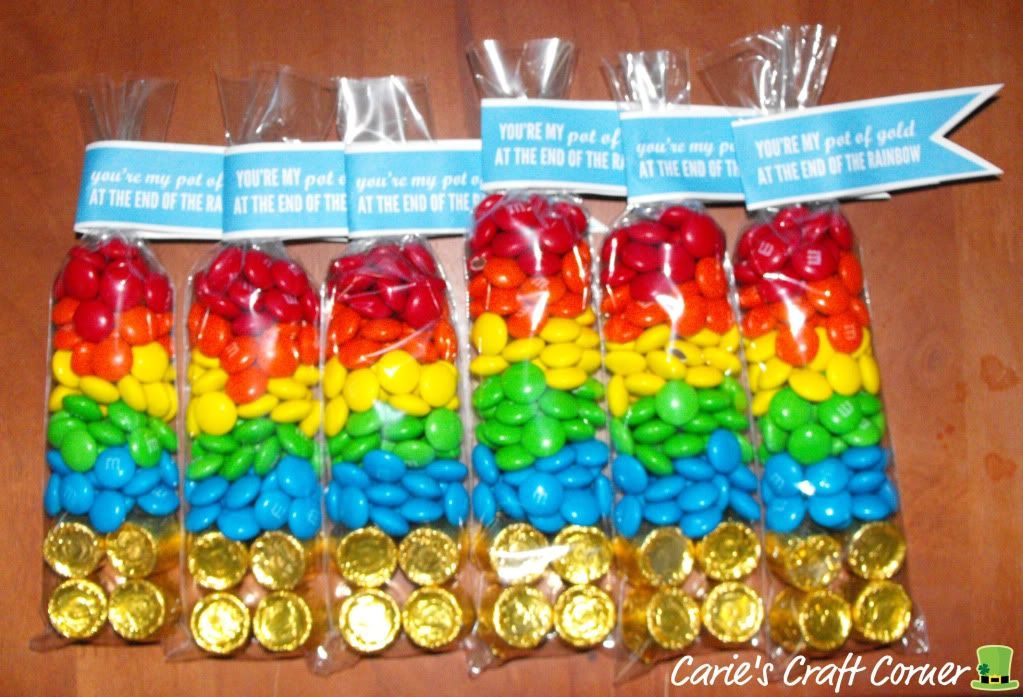 I've been absent lately because I've been suffering from postpartum depression. It's made wanting to craft and create hard for me to do. I feel overwhelmed as it is, but after a few doctor visits, I am feeling better and looking forward to some fun Easter stuff for my girls!
Happy Cooking/Creating/Crafting!