I've been a huge slacker lately when it comes to crafting! I've been busy on my weight loss journey and it's about a full-time job next to parenting! But in the spirit of Independence Day coming up, I knew I needed to get on the ball and get some stuff done for my home!
I saw a simple
Valentine's Wreath
back in February and I fell in love with it! So when I was thinking about what I wanted to make for my home, I had an instant idea! If you're strapped for time and want to create something quick, you can make one of these:
You will need:
Scissors

A sharpie

2 Large cereal boxes

Cardboard

Red, White, and Blue paint

Hot glue gun with glue

Twine
First, I started by drawing stars on the printed side of one cereal box. I drew 3 extra large, 6 large, and 15 medium to small stars. I cut them all out and divided them into three separate piles. One extra large star in each, 2 larges, and divide out the rest accordingly. Cut a large circle out of regular cardboard for the wreath. I used a chip bowl to draw around for my circle. Cut out the inside part to make a wreath.
Paint each stack of stars a different color. One stack red, another white, and the last one blue! Let them dry completely. While they are drying, using one of the sides of a cereal box, cut out a banner. You can paint on anything you'd like, but I wanted mine to say, "AMERICA". Let it dry completely.
I arranged the stars on the cardboard wreath the way I wanted them, and plugged my glue gun in. I hot glued the stars in place with the banner.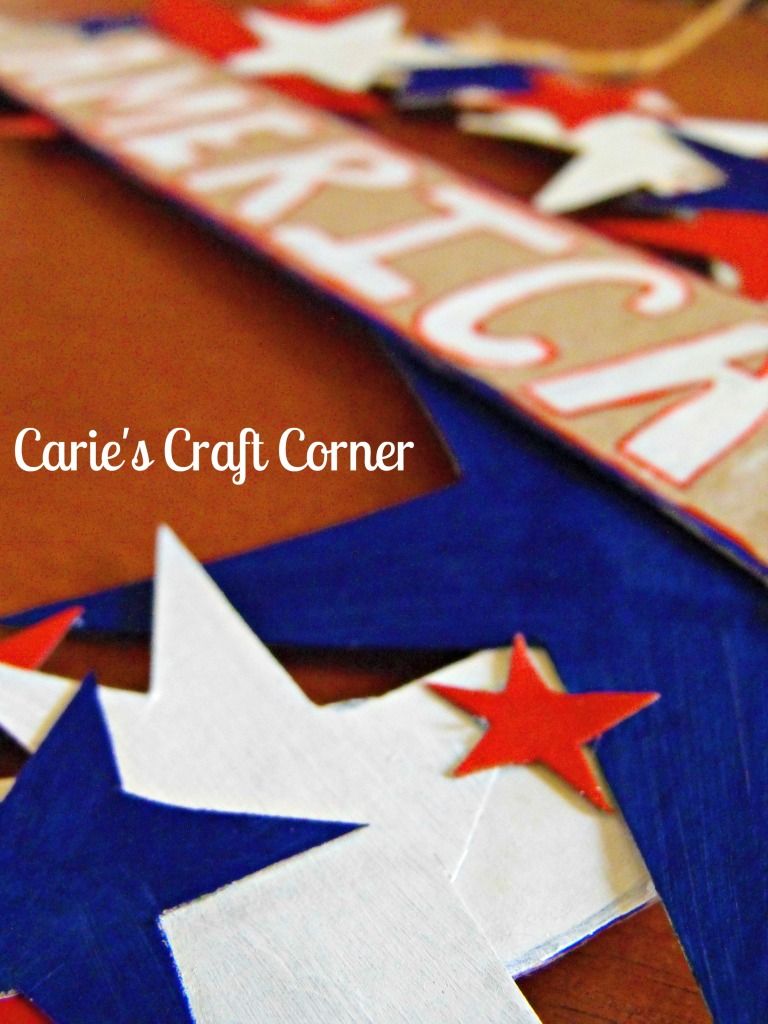 Once it was cool, I hot glued one end of my twine onto the cardboard back. I used quite a bit like this: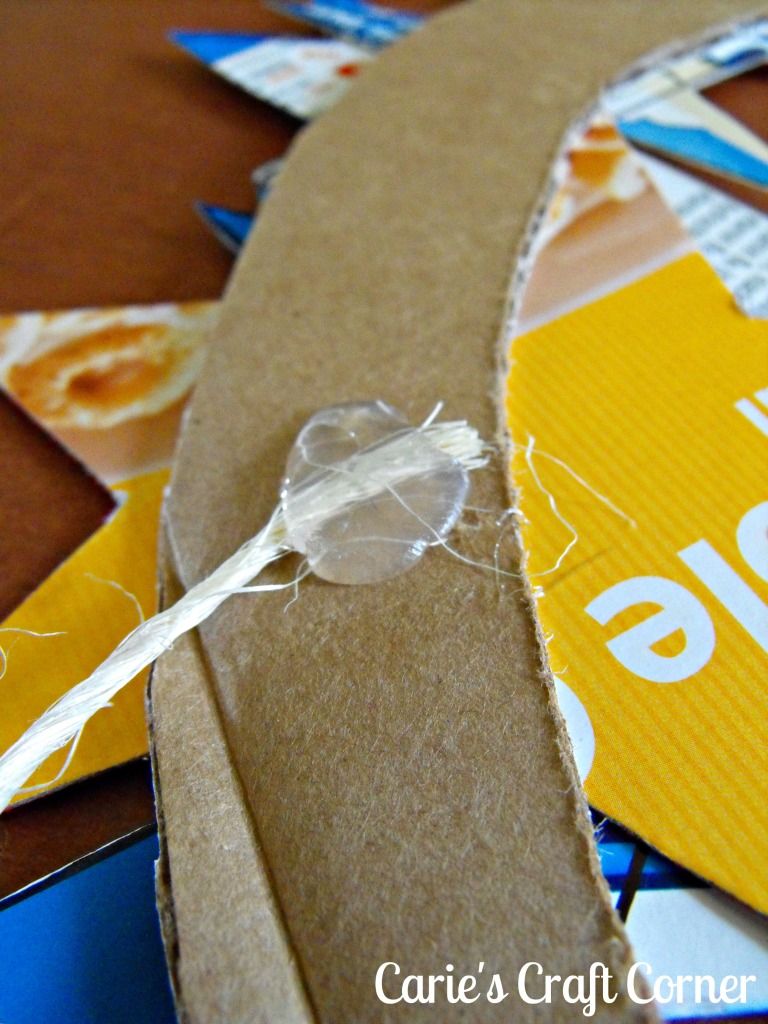 I glued the other side of the twine down the same way to allow it to hang. With the leftover twine, I wrapped it around and through the stars to give the wreath a fun, country look! I think it turned out great!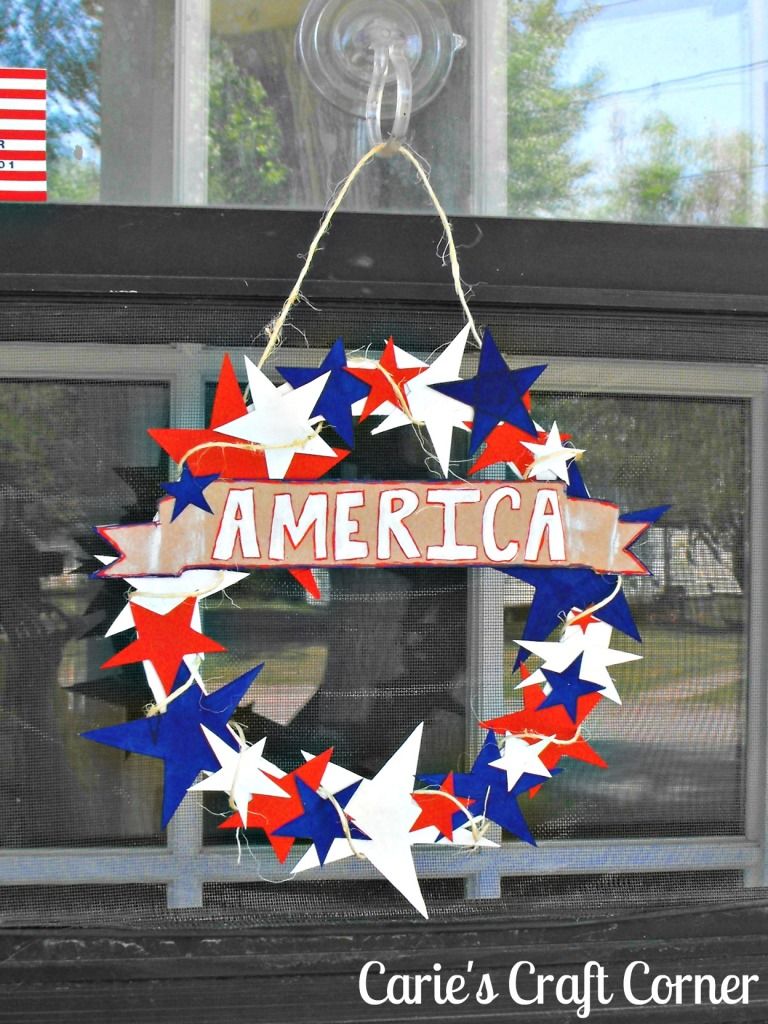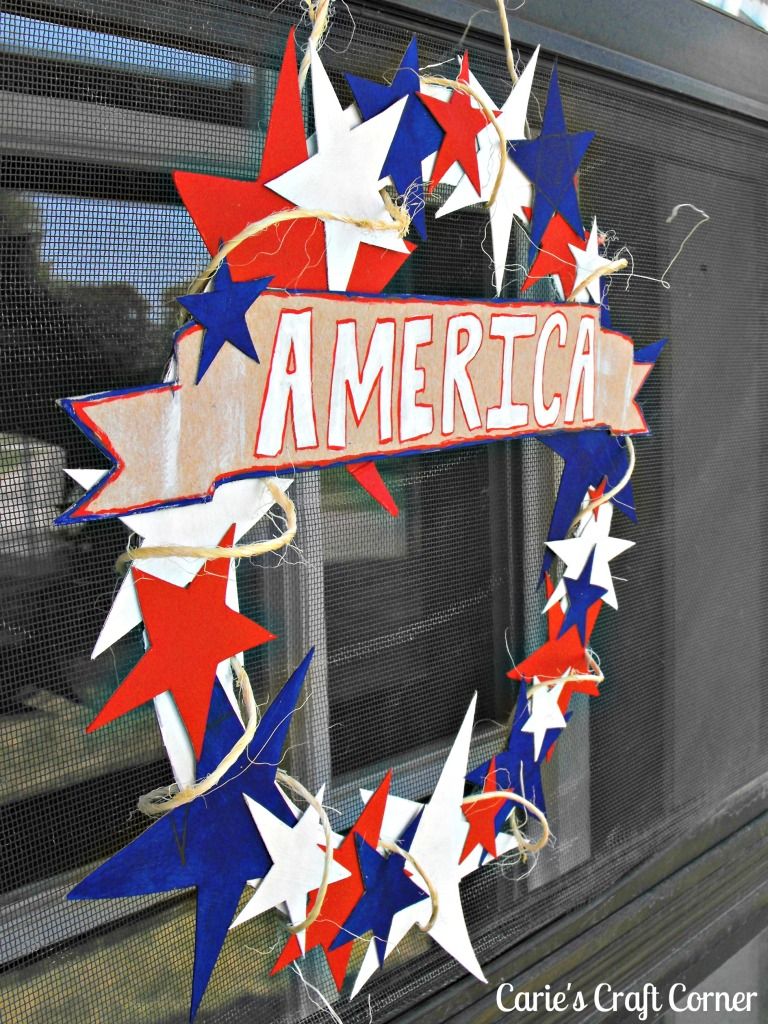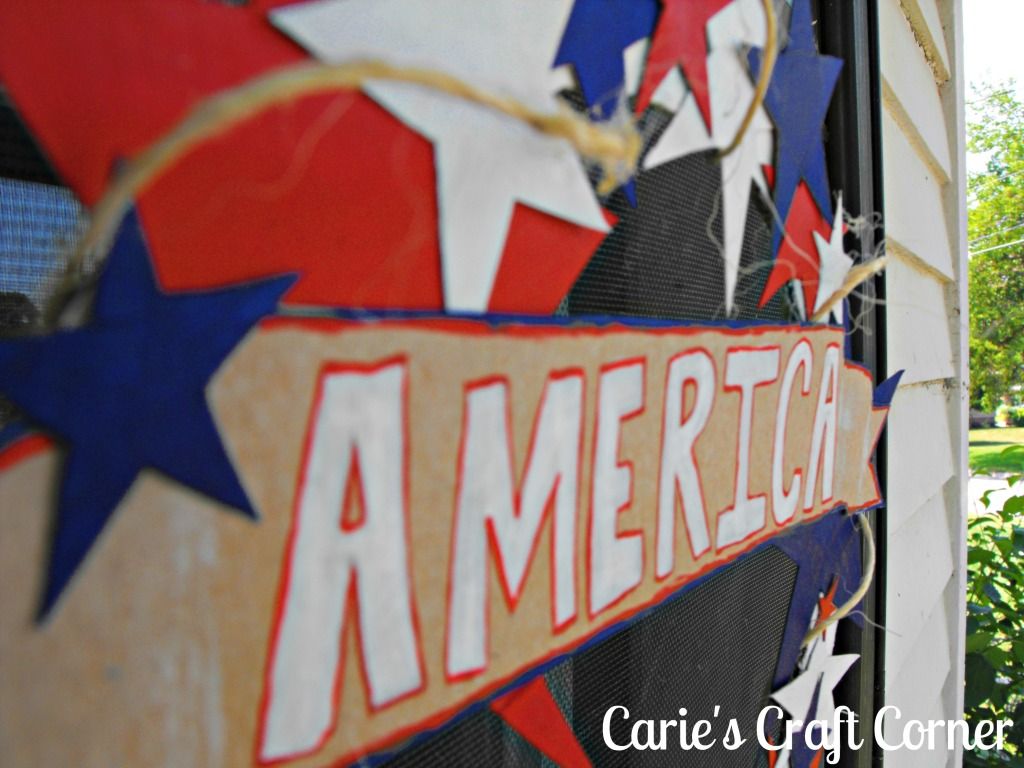 I loved how simple and quick it was to make this wreath! It is not water-proof, so I will bring it in when (and if) it ever rains. I thought about going over everything with mod podge, but I probably won't! This will only be up for a few weeks anyway!
I hope you all have a fun and safe Independence Day! Drink lots of water and wear sunscreen!
Happy Creating/Painting/Gluing/Hanging/Crafting!