I did
14 Days of Valentines
last year for my husband. I told him earlier this month that I was excited to do it again for him. He didn't seem as excited. I was confused... but we talked about it and we realized that we wanted to do something special for our daughters instead! We knew that they would love getting something each day for the first 14 days of February! We sat down and brainstormed some cute ideas that we knew our girls would enjoy.
We have made huge strides in eating healthier lately! I have lost
53 pounds
by being active and eating healthier. (Hence my huge absence from my craft blog. But I'm crafting again!) It is SO easy to buy candy and attach cute sayings along with them. I did this last year for my husband! So I wanted to make these 14 days packed with healthy, yummy foods that my kiddos have come to love in the past 8 months! I honestly thought it was going to be a challenge, but it wasn't! Coming up with the cute phrases for each snack was the challenge! Here's what we came up with!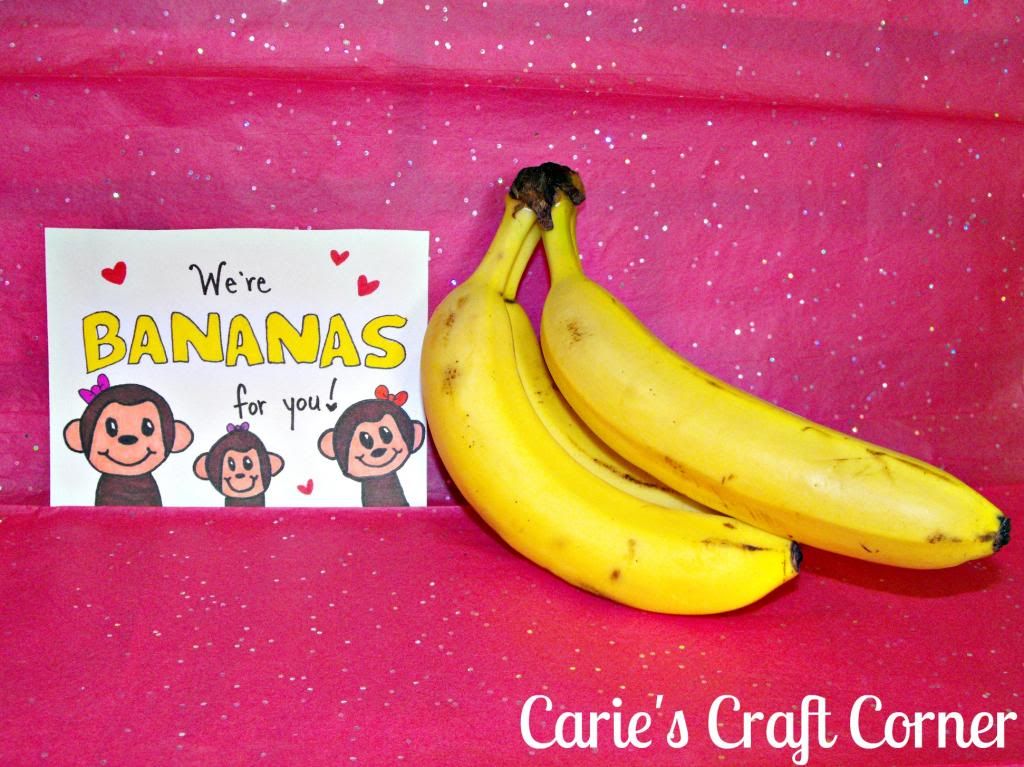 Day 1 - Bananas "We're bananas for you!"
Our girls are obsessed with bananas! Every time we buy bananas, they are literally gone within a day!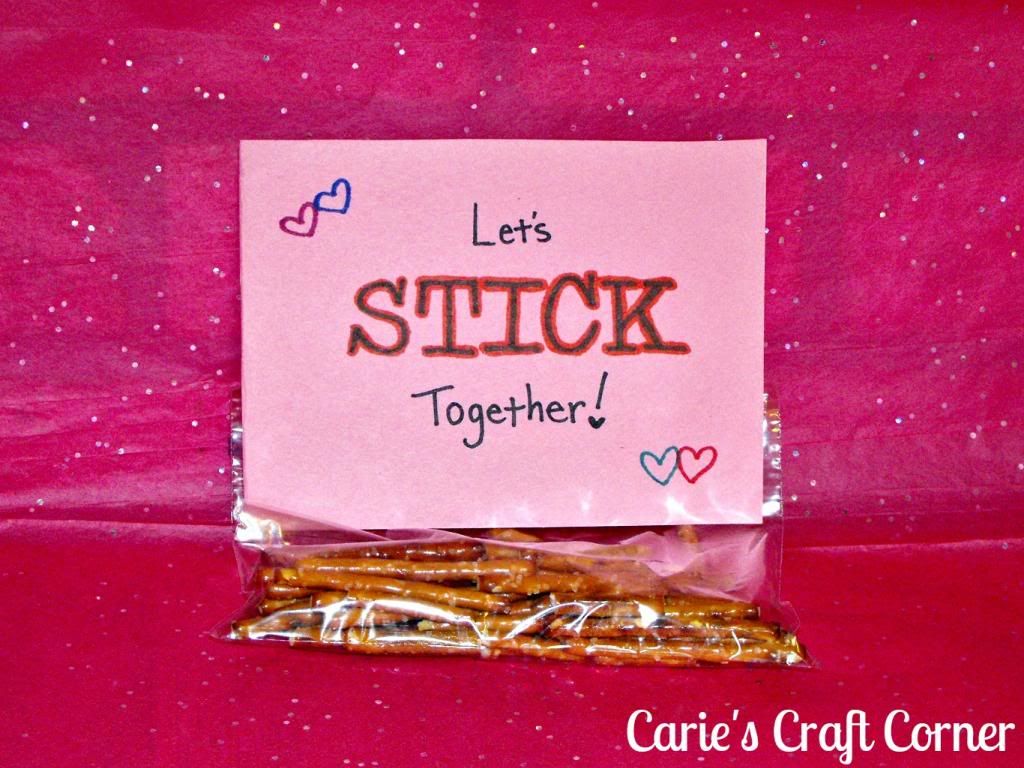 Day 2 - Pretzel sticks "Let's stick together!"
Pretzel sticks are so good! Our girls dip them in peanut butter or Nutella!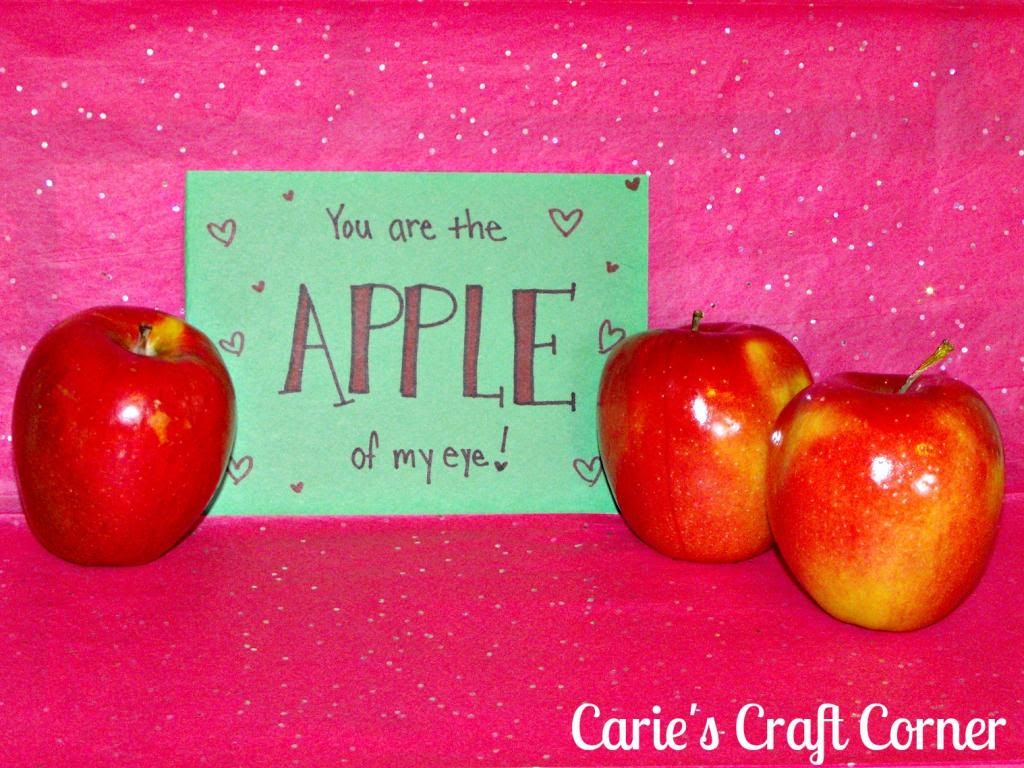 Day 3 - Apples "You are the apple of my eye!"
Apples are a new favorite for our girls! They've had them a lot, but recently they have been asking for them constantly! I am so glad that we have an apple tree in our backyard! We can get free apples for a few weeks in the fall!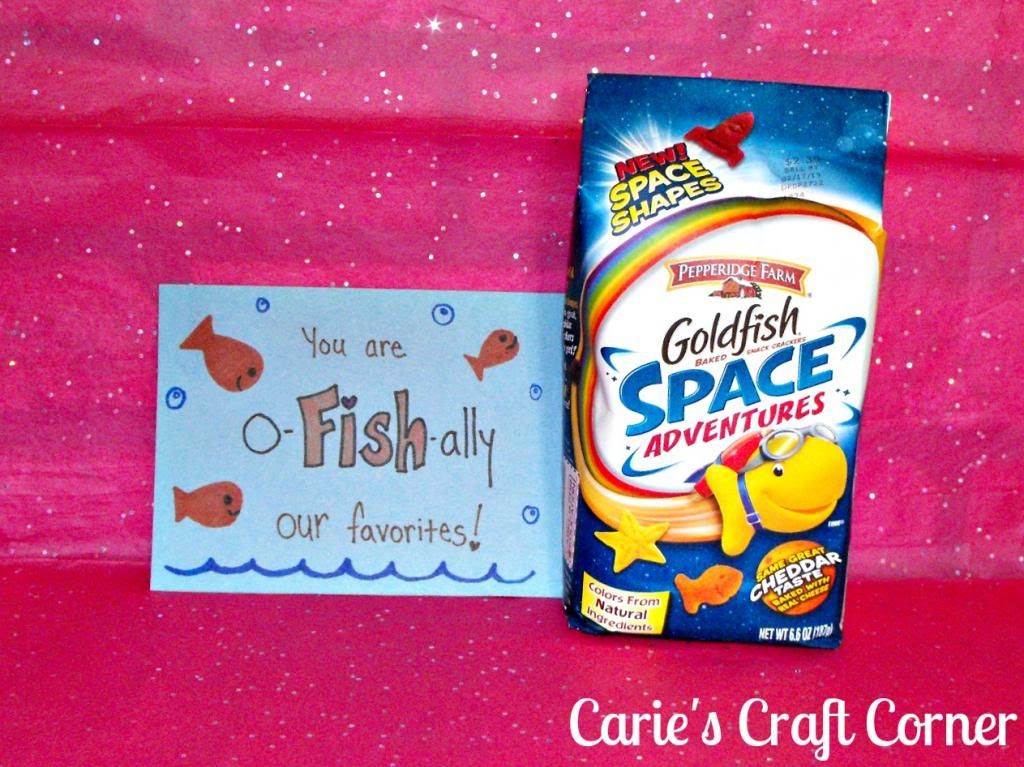 Day 4 - Goldfish "You are o-fish-ally our favorites!"
Our girls go through Goldfish so fast! I usually buy the huge econo-sized box, but my girls love the space goldfish! I got this especially for Valentine's Day!
Day 5 - Wheat Thins "We love our wheat-hearts!"
I've been addicted to Wheat Thins since I was introduced to them in High School. I take them almost everywhere I go when I travel. The girls were out of snacks one day so I shared my Wheat Thins with them. They were instantly in love!
Day 6 - Granola Bars "You are the best, bar none!"
My girls have loved granola since they could start chewing! I usually get the Quaker Chewy brand, but the Sunbelt brand was on sale this week!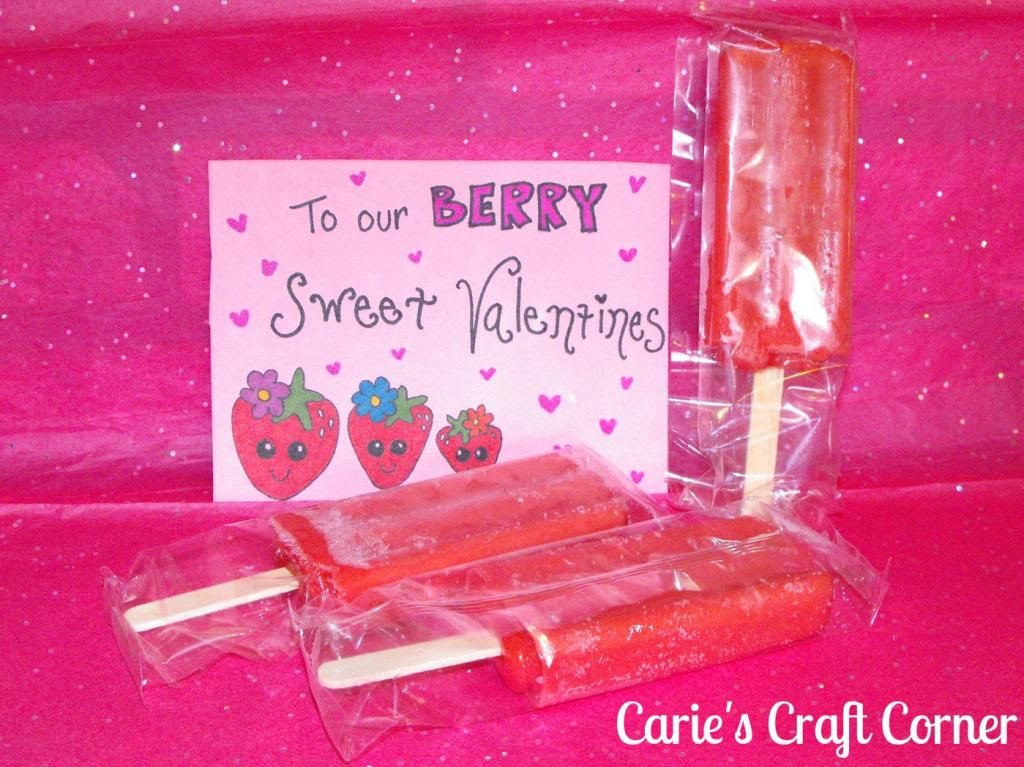 Day 7 - Strawberry Fruit Bars "To our berry sweet Valentines!"
My husband bought Edy's Fruit Bars like crazy during the summer! My personal favorite is the peach, but my girls LOVE the strawberry ones!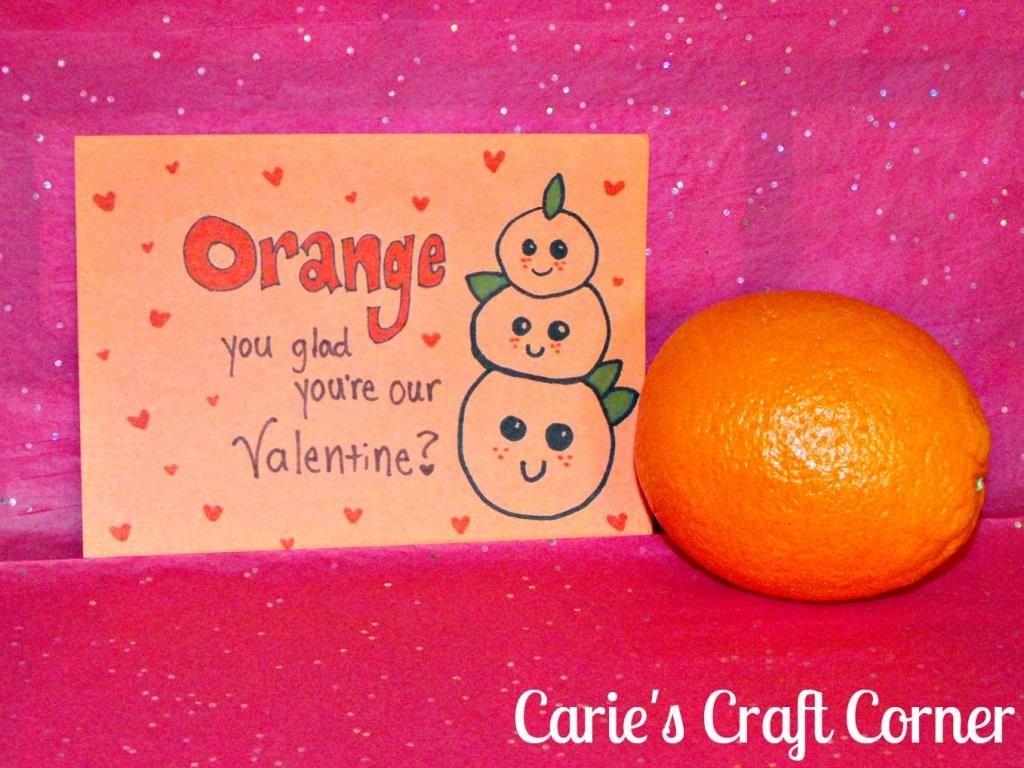 Day 8 - Oranges "Orange you glad you're our Valentine?"
I have never been big on oranges, personally. But I LOVE orange juice. We were at a WIC appointment a few months ago and one of the ladies gave our girls an orange. They devoured them within minutes of me peeling them! Except for my baby. She is sensitive to fruits that have a ton of citric acid them.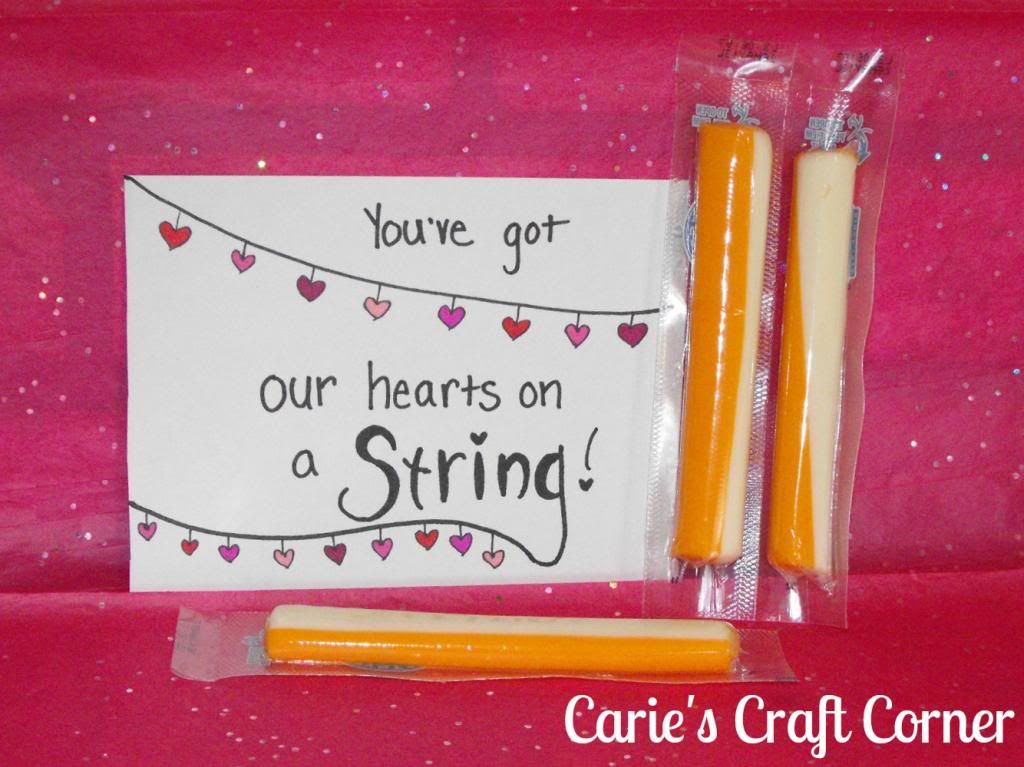 Day 9 - String Cheese "You've got our hearts on a string!"
My girls are obsessed with cheese! They want cheese with every single meal! Even along side their cereal in the morning! I don't give it to them all the time! But string cheese is always a sure choice for my girls!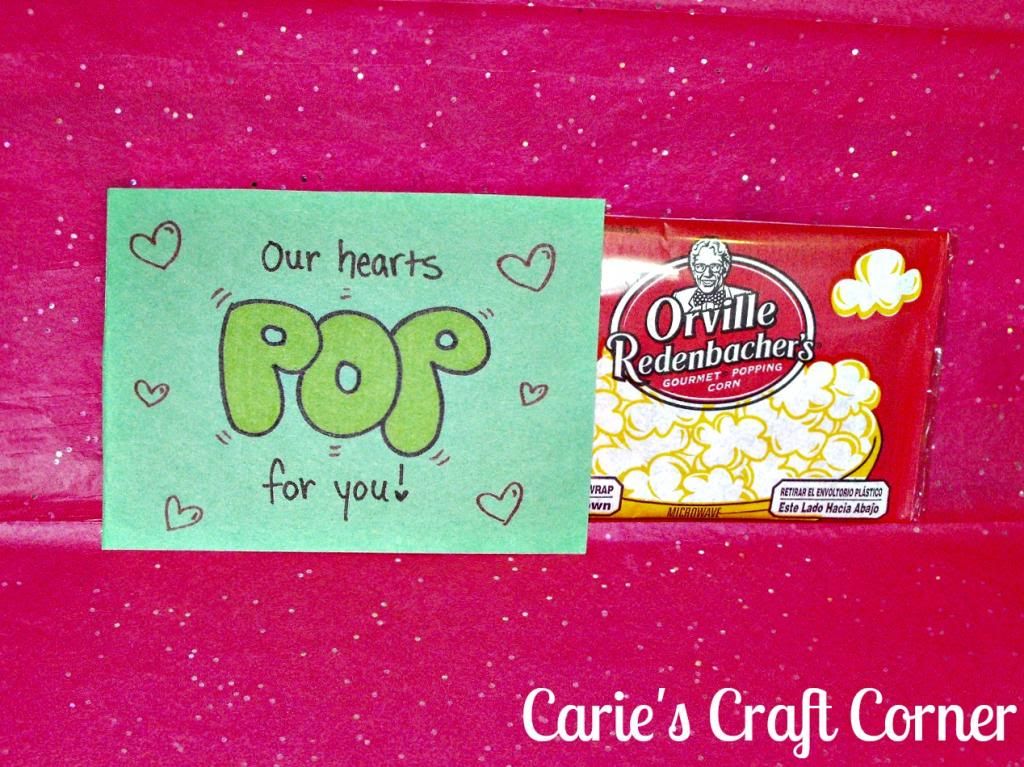 Day 10 - Popcorn "Our hearts POP for you!"
I buy Orville Redenbacher's Natural Simply Salted Popcorn. It's a little more expensive, but it is seriously good! I can never pop my own popcorn without sharing with them! They could easily eat their own bag if I let them!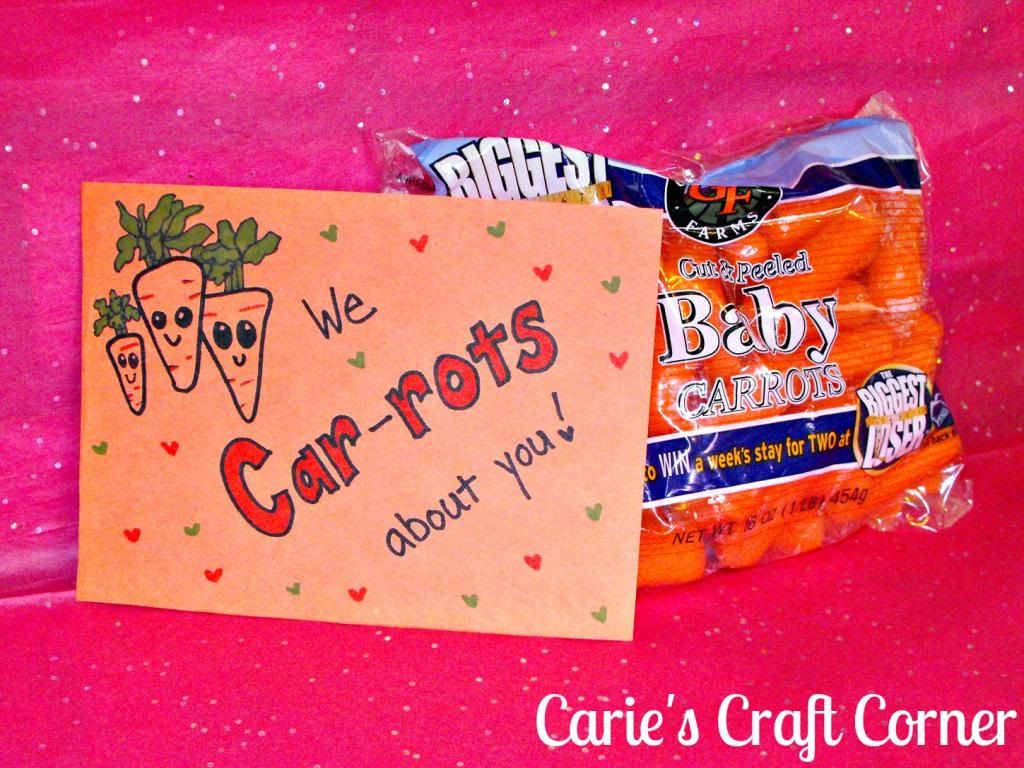 Day 11 - Carrot Sticks "We car-rots about you!"
I started munching on baby carrots one afternoon and by the time supper rolled around, my girls and I finished off an entire bag of baby carrots! I call my girls "my bunnies".
What's up doc?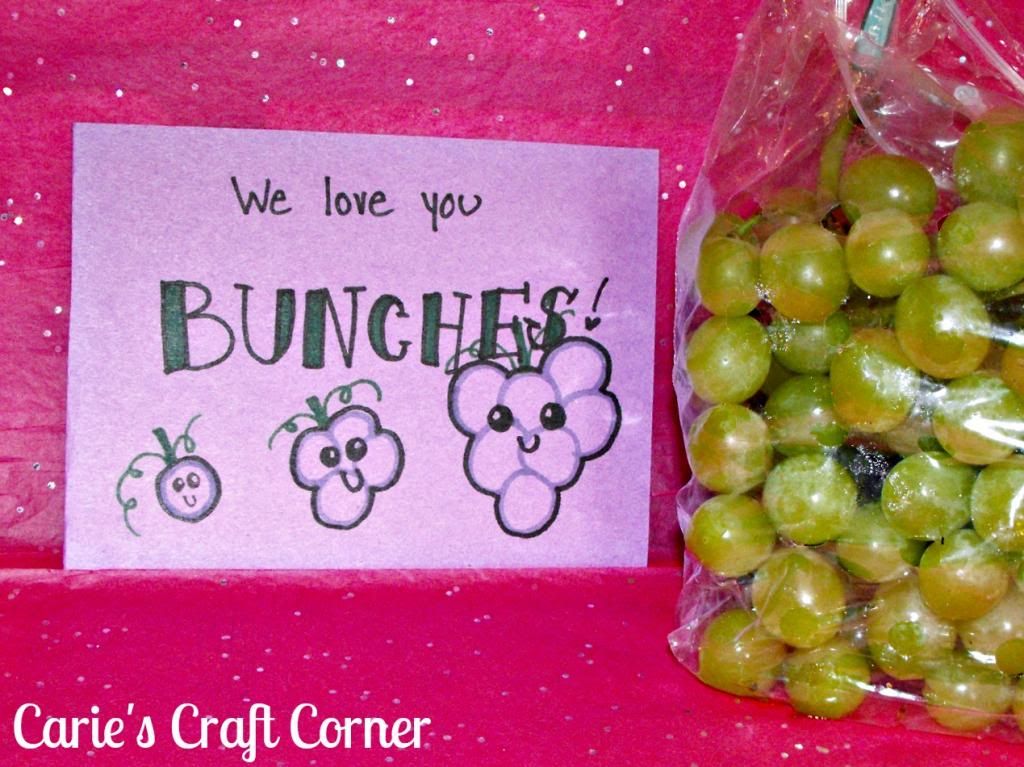 Day 12 - Grapes "We love you bunches!"
I serve grapes for every gathering I host at my house. When I take the child gate down, my girls always run to the fruit bowl and pick out as many grapes as they can fit in their tiny hands!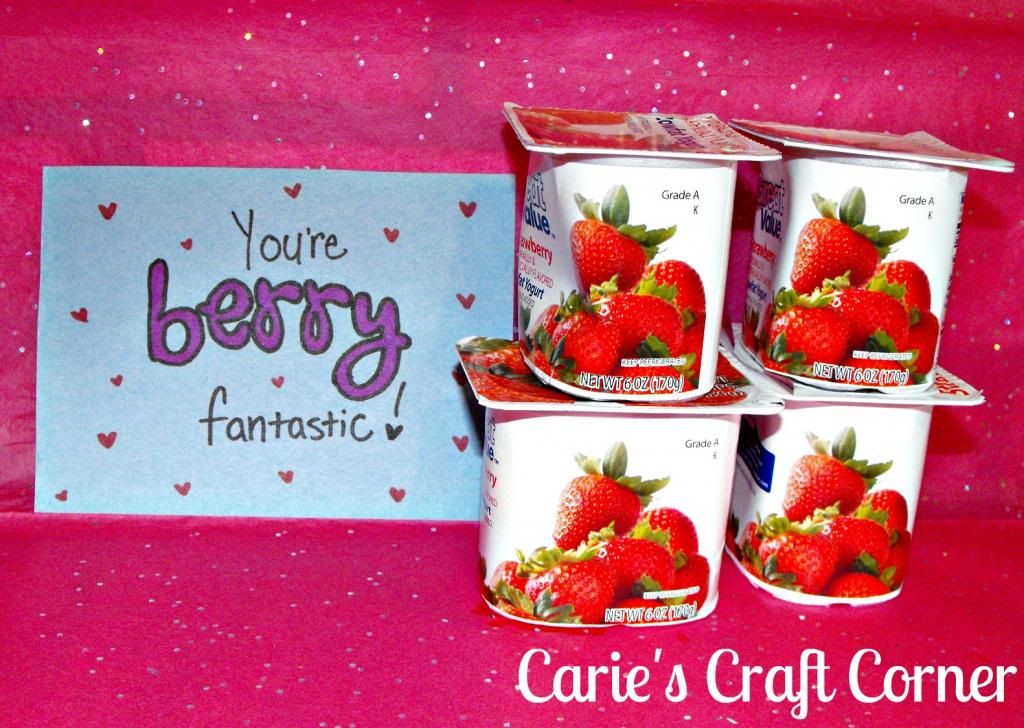 Day 13 - Strawberry Yogurt "You're berry fantastic!"
Yogurt is a staple in our home. I love it. My husband loves it. Our girls love it. They are constantly asking for it for breakfast! I always put a little granola on top!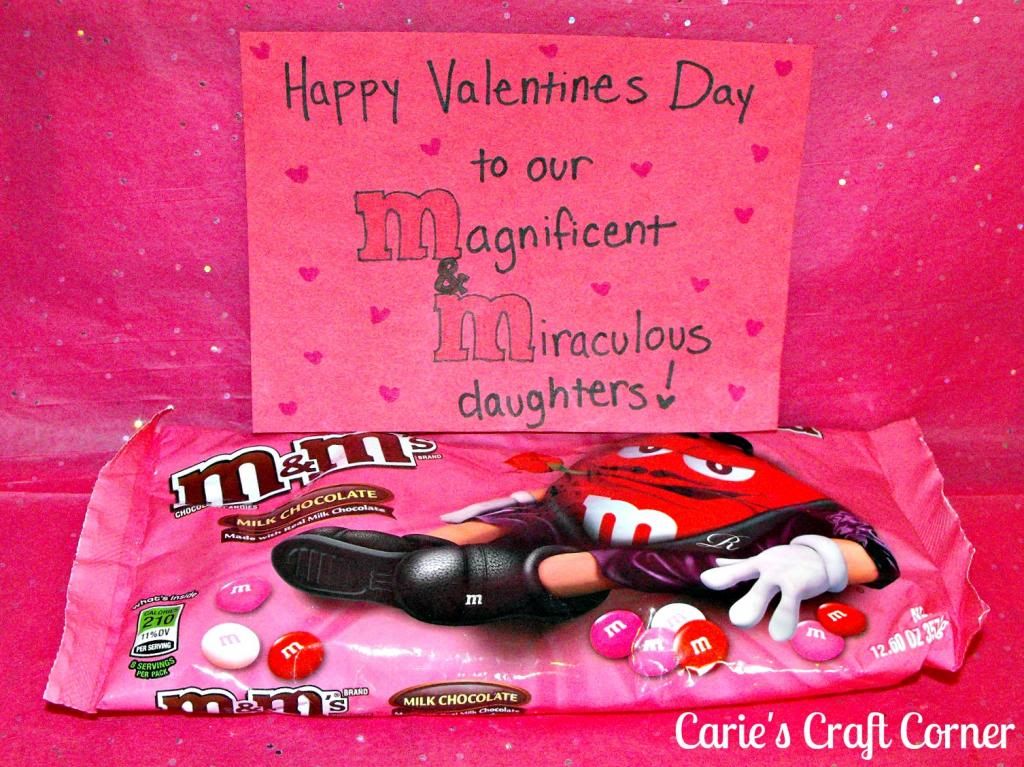 Day 14 - M&M's "Happy Valentine's Day to our magnificent and miraculous daughters!"
Okay, so Day 14 will be a treat for my girls! M&M's are their absolute favorite sweet snack! Aside from ice cream! I think it's good to throw a treat into the mix every now and then!
I took the time to make the notes by hand! I know that some people are awesome on making free printables so everyone can gift without the extra work, but I'm all about handmade goodies! Take the time to show your kids how much you love them by making handmade cards and signs! They will notice!
Happy Valentine's Day!
Happy Gifting!